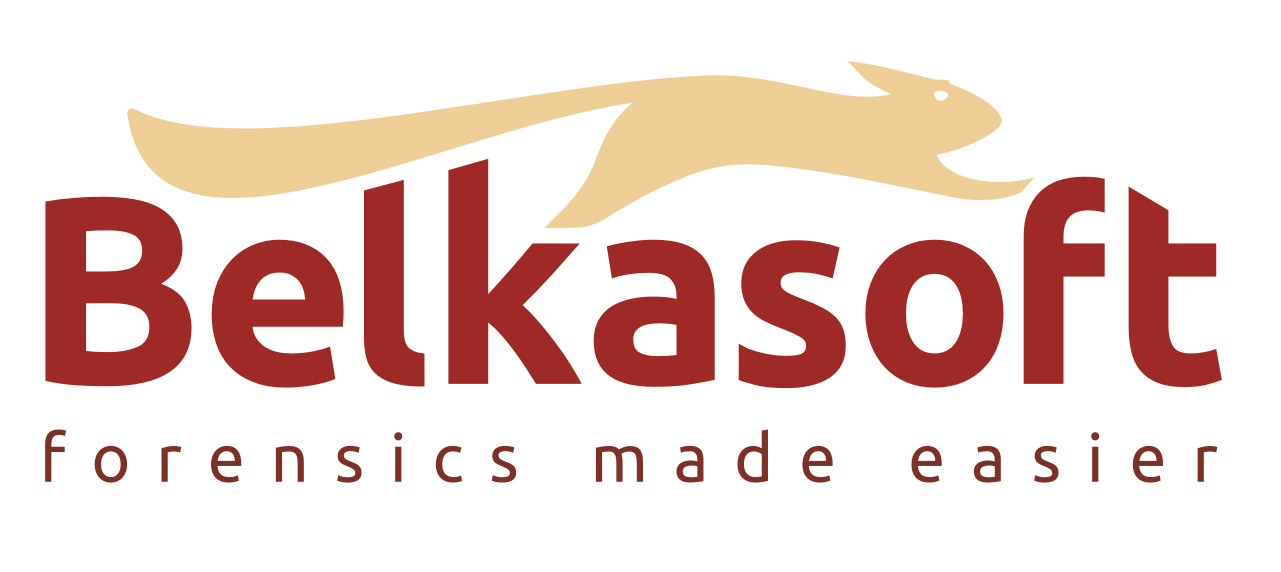 The Belkasoft X Evidence Center Certified Examiner  is designed to provide local/federal law enforcement, military investigative personnel and private sector security professionals on the knowledge and skills required to:
Forensically acquire digital evidence from computer-based storage and mobile devices
Analysis of artifacts from all major operating systems on server-grade, desktop, and mobile-based platforms
Effective reporting on pertinent findings
Through lecture, instructor-led demonstrations, and practical exercises the Belkasoft course will prepare participants identify, acquire, analyze and report on electronic/mobile artifacts utilizing the Evidence Center Platform. During course activities and exercises, participants will demonstrate the ability to perform forensically sound investigations and efficiently analyze digital artifacts pertaining to items of evidentiary value. Throughout the course, participants will discuss procedures used on the identification, acquisition, analysis, and reporting of electronic media for courtroom presentation. Participants will also discuss the importance of developing and maintaining a policy on analyzing electronic artifacts to guide examiners when conducting cases. Upon completion of this course, participants will be able to draft an effective report on findings detailing the analysis process followed to locate pertinent evidence.
Module
Duration
Description/Objective
01 – Introduction
1 hr
The Belkasoft X Certificate Course introduction will provide a brief history of Belkasoft followed by an an overview of course logistics enabling instructors and students to become familiar with one another and their professional experiences in digital forensics.
02 – BEC Overview
2 hours
Students will receive a brief history and comprehensive overview of the BEC platform, focus, and core competencies.
03 – BEC User Interface
2.5 hours
Instructors will guide students through the Belkasoft X user interface, controls, windows, and menus to implement familiarity with the platform in preparation for practical exercises.
04 – BEC Workflow
3 hours
Students will become familiar with the Belkasoft X workflow required to manage cases, acquire digital evidence, prepare the platform for efficient forensic analysis, and draft effective reports on findings.
05 – Search Techniques
4 hours
Students will learn how to leverage Belkasoft X platform tools and features to conduct efficient searches on digital evidence artifacts using keywords and advanced expressions.

Students will also learn effective bookmarking techniques and how to export pertinent data from the BEC environment for subsequent analysis with 3rd party tools.

06 – Multimedia Analysis
3 hours
Instructors will guide students on tools and techniques within the Belkasoft X platform to forensically analyze digital multimedia to discover artifacts (such as Geotag, EXIF) pertinent to an ongoing case. Students will also learn how to properly handle illicit images in preparation for reporting.
07 – Advanced Analysis
3 hours
Students will learn how to utilize Belkasoft X to analyze RAM data, detect encrypted files, discover Internet-based evidence, and carve data from unallocated space or embedded documents (Ex: MS Word)
08 – BEC Reporting
1 hour
Instructors will guide students on the importance of reporting and techniques on how to utilize the Belkasoft X platform to create effective forensic reports on findings.
09 – BEC Certification Exam
3 hours
Students will be required to complete a final exam consisting of written questions and practical skills assessments to demonstrate required capability on the BEC platform.

Passing students will receive an official Belkasoft X Certificate
The Belkasoft X certification course design, objectives, practical exercises, and scenarios are written based on over fifteen years of field experience from working with LE officers and CCU examiners both international and domestic. The techniques taught in this course – while based on BEC functionality and workflow – have been curated from extensive research, testing, and use on live systems involved in actual cyber crimes investigated around the world where DSI examiners were actively involved as contracted analysts, instructors, and/or mentors.