Certification and Accreditation:
---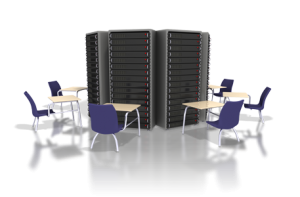 DSI is dedicated in assisting federal agencies with all phases of their certification and accreditation (C&A) planning to comply with all government regulations and guidance, including Appendix III of OMB A-130, National Institute of Standards and Technology Certification and Accreditation Process guidelines (NIST 800 series) and the Defense Information Assurance Certification and Accreditation Process (DIACAP).
We help security managers with initial C&A program planning, system and application owners with C&A life cycle implementation, and auditors with compliance assessment. Specifically, Our C&A support services include the following:
C&A Program Development Support. We assist agency security managers establish a C&A program. Our expert information security consultants help select the appropriate federal C&A standards and requirements.
Certification and Accreditation Quick Look (CAQL). Our Team provides organizations with a 6-week snapshot of their systems. We outline the preparations for, or progress toward, formal certification & accreditation.
Life Cycle Certification Support. We provide system and application owners with tailored, full-service support during all phases of certification: Phase 1 (Definition), Phase 2 (Verification), Phase 3 (Validation), and Phase 4 (Post-Accreditation).
Certification Audit Support. Our Team helps inspectors general or designated approving authorities perform certification assessments of agency systems in accordance with DIACAP, NIACAP, or OMB A-130.
DSI employees holding DoD/DOJ Top Secret security clearances are trained to assess both unclassified/classified and open/closed networks. Contact us today to get a jump-start on your C&A program!
Contact jchurch@digitalshield.net or call 321-704-1336 for more information and pricing details.