Digital Shield's Security Professionals
Joe Church – President and Founder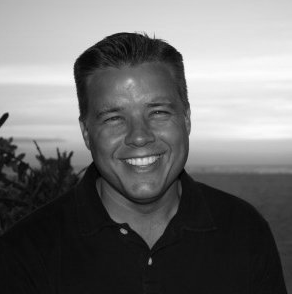 Joseph Church is the President and Founder for Digital Shield Incorporated, located in Melbourne Florida. Digital Shield offers a variety of services such as Forensic Examinations, Incident Response, Vulnerability Assessments, Network Hardening, Certification and Accreditation, and Training for government agencies and commercial entities around the world.
Joseph Church is a former law enforcement detective from the Prince Georges County Police Department located just outside of Washington DC. Joseph Church was a Detective responsible for any crimes involving electronic evidence to include hacking cases, Child Pornography, Advanced intrusions in Unix based systems as well as any traditional crime where digital evidence was involved. Mr. Church was also assigned to the Federal Bureau of Investigations (FBI) Innocent Images Task Force, where he tracked, traced and apprehended pedophiles across the Internet for Prosecution. Mr. Church later worked for Computer Sciences Corporation (CSC), where he was responsible for conducting training for the Department of Defense (DCITA/DCFL) on Computer Crimes and Intrusion scenarios. Mr. Church managed CSC National Incident Response Team and Forensic team for conducting on-scene investigations for both internal and external client cases.
Mr. Church now consults for the Department of State Cyber Terrorism Training Program where he instructs allied countries Law Enforcement Agencies on how to assess computer crime scenes and conduct Cyber Terrorism Investigations while protecting evidence from contamination for courtroom testimony.
DSI is Your Front Line in Cyber Security
Digital Shield is proud to offer training on the latest technologies and best practices within the computer and mobile forensic communities. Digital Shield has been conducting training for over 20 years and has designed, developed and instructed courses for agencies such as DoD (Department of Defense), US State Department, FBI, DEA, CBP, State and Local Law Enforcement, Foreign Allied Nations, and commercial entities. Digital Shield specializes in courseware development and course instruction using the ISD (Instructional System Design) methodology, which is an approved adult learning curriculum approach.
Digital Shield has conducted numerous training sessions within the United States, and internationally in such countries as Colombia, Mexico, Jordan, Egypt, Kenya, Morocco, Thailand, Philippines, Indonesia, Malaysia, India, Bahamas, Antigua, and Pakistan.
Digital Shield not only conducts specialized training, but also performs Incident Response, Triage, Computer / Mobile Forensic Analysis, Litigation Support and Testimony. Digital Shield has worked numerous cases for Federal, State, and Local Law Enforcement agencies, and has successfully testified in court on their practices and findings.
Digital Shield professionals cleared background checks and hold top security clearances.