Digital Shield's Security Professionals
Joe Church – President and Founder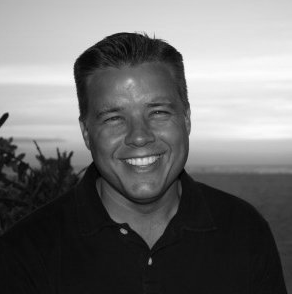 Joseph Church is the President and Founder for Digital Shield Incorporated, located in Melbourne Florida. Digital Shield offers a variety of services such as Forensic Examinations, Incident Response, Vulnerability Assessments, Network Hardening, Certification and Accreditation, and Training for government agencies and commercial entities around the world.
Joseph Church is a former law enforcement detective from the Prince Georges County Police Department located just outside of Washington DC. Joseph Church was a Detective responsible for any crimes involving electronic evidence to include hacking cases, Child Pornography, Advanced intrusions in Unix based systems as well as any traditional crime where digital evidence was involved. Mr. Church was also assigned to the Federal Bureau of Investigations (FBI) Innocent Images Task Force, where he tracked, traced and apprehended pedophiles across the Internet for Prosecution. Mr. Church later worked for Computer Sciences Corporation (CSC), where he was responsible for conducting training for the Department of Defense (DCITA/DCFL) on Computer Crimes and Intrusion scenarios. Mr. Church managed CSC National Incident Response Team and Forensic team for conducting on-scene investigations for both internal and external client cases.
Mr. Church now consults for the Department of State Cyber Terrorism Training Program where he instructs allied countries Law Enforcement Agencies on how to assess computer crime scenes and conduct Cyber Terrorism Investigations while protecting evidence from contamination for courtroom testimony.
DSI is Your Front Line in Cyber Security
Digital Shield Inc. is a leading provider of cybersecurity services and solutions for businesses of all sizes. Our team of experienced cybersecurity experts is dedicated to protecting our clients from a wide range of digital threats, including hacking, data breaches, and other cyber attacks.
At Digital Shield Inc., we offer a range of services designed to help businesses identify and mitigate cyber risks, including vulnerability assessments, penetration testing, and risk management consulting. We also provide ongoing monitoring and incident response services to ensure that our clients are always prepared to respond to any potential threats.
Our solutions are built on the latest technology and best practices in the industry, and we work closely with our clients to ensure that our services are tailored to their specific needs and goals. Our team is committed to providing the highest level of customer service and support, and we strive to build long-lasting relationships with our clients based on trust, transparency, and accountability.
Whether you are a small business just getting started or a large enterprise looking to enhance your cybersecurity strategy, Digital Shield Inc. has the expertise and experience to help you protect your business from digital threats. Contact us today to learn more about our services and how we can help you secure your digital assets.